Hillary Scott & The Scott Family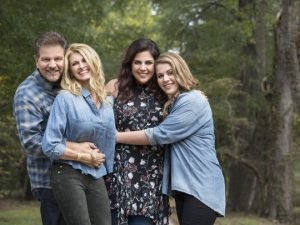 Hillary Scott yra country dainininkės Linda Davis ir muzikanto Lang Scott dukra.
Būdama keturiolikos metų Hillary nusprendė tapti country dainininke, kuomet padainavusi savo mamos kalėdiniame koncerte sulaukė daug palikymo ir padrąsinimo.
Ji su savo country muzikos grupe Lady Antebellum susilaukė milžiniškos sėkmės. Hillary Scott yra septyniskart Grammy laimėtoja.
2016 m. Hillary Scott su šeima – Hillary Scott & The Scott Familly išleido krikščioniškos minties albumą Love Remains.